We've been supplying manufacturers, municipalities, maintenance personnel, contractors, and do-it-yourselfers since 1973. Whether you are looking for picture hangers, exterior or interior paint, hand or power tools, 4 inch bronze ball valves, plumbing fittings or virtually any hardware item, chances are we have it.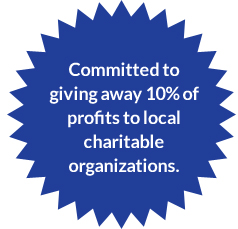 Our expert staff with over 183 years of combined experience will help you find what you need to make that task a little bit easier. In our 50,000 square foot 1820's historic mill building, you will find over 60,000 items. We also process special and custom orders.
You'll be pleased to see that we pride ourselves in offering as many US made goods as possible, as well as many hard to find items.
Come on in and let us show you what we can do for you!

Are you trying to buy American Made?
We buy from as many domestic sources as possible.
Click here for a list of
MADE IN USA
manufacturers