Meet the Team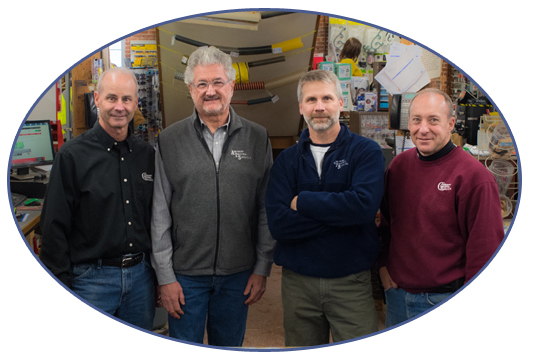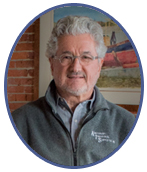 Greg Jardis
Greg Jardis is a long time resident of the North Shore in MA and the seacoast of NH. After graduating from High School Greg joined the Air Force and was stationed in Wiesbaden Germany where he reached the rank of Staff Sergeant.
After Greg served 4 years in the service he returned back to the North Shore and in 1976 he purchased Amesbury Paint and Hardware from his father Walter (Wally) Jardis and changed the name to Amesbury Industrial Supply. Greg's responsibility as a supply manager in the Air Force helped prepare Greg for the skills needed to manage a vast inventory of product at his business.
Greg takes enormous pride in getting to know his customers and greets most of them by first name. He is grateful for his long-term managers, employees and loyal customers who have made the business what it is today. He also believes in giving back to the communities that support his business and has committed 10% of the company's profits to help support local non-profit organizations.
When Greg is not working he enjoys spending time with friends and family. He known to be a big Patriots fan and will impress you with his memories of games won and lost as well as league and team statistics. Greg is a world traveler and has visited most U.S. states and several foreign countries. California is currently his favorite place to visit; he loves the weather, geographic beauty, and the surplus of vineyards that produce good wine.
---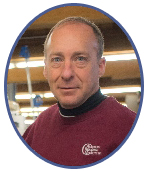 Steve Cynewski
Steve Cynewski started working part time for AIS in the fall of 1981 while he was a student at Amesbury High School. 1n 1985, after attending the University of Lowell Steve began working full time.
Besides managing the sales counter, most of Steve's day involves addressing customer's needs. Steve is also the buyer and point person for the plumbing department, one of the busiest departments at AIS.
One of the things that Steve enjoys most is the camaraderie and friendships that have developed and grown over the years with customers, coworkers and suppliers.
In Steve's spare time he enjoys being at home, spending time with wife, his two sons and extended family. Steve also enjoys being outdoors; boating, fishing, camping, gardening, and yard work as well as plain old fashion relaxing.
---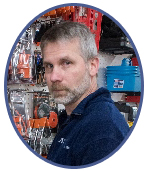 Scott Tatarczuk
Scott started working at AIS in 1979 during high school years. His first job was putting together wheelbarrows in the damp musty cellar at the Main Street location for a dollar apiece.
He was later hired on as a part time stock boy and he began learning about the products in the store. Thirty plus years later he has probably touched every item in every department at some time or another, acquiring a well-rounded knowledge of most departments.
Along with his product knowledge he enjoys solving problems customers present and will put as much effort into finding that one obscure light bulb or screw that he saw ten years ago on a shelf somewhere, as a two thousand dollar exhaust hose sale.
When not at work Scott enjoys fishing, football and working on his own house with the knowledge he has gleamed from the many contractors he has met along the way.
---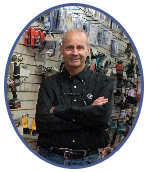 Jim Tatarczuk
Jim started working part time for AIS in 1978. After graduating with a degree in Industrial Arts teaching, Jim took a full time position in sales.
Although he never went into teaching, a great number of the experiences and knowledge gained in school coupled with a love for tools and woodworking made Jim a natural fit for AIS.
One of the things that he looks forward to everyday is the amazing variety of questions, problem solving situations and the pleasure of assisting a customer with a question or a project that they are having a tough time solving.
In his spare time Jim enjoys playing golf, pool and trivia with his friends.